Copper Dust - Meditation Scale - A Akebono - 9 Note (Shipped within 14 days)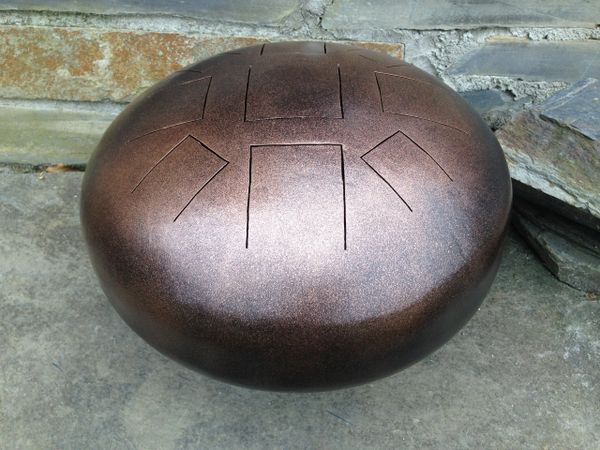 Copper Dust - Meditation Scale - A Akebono - 9 Note (Shipped within 14 days)
This 9 note steel tongue drum is crafted by hand in the Tamar Valley using recycled steel. It has been tuned to an A Akebono scale and finished with a copper dust. Great for meditation and/or performance.

The notes in this scale are  A C D E G A C D E  

This drum comes with
Note diagram
Handmade draw-string bag.

1 pair of hand crafted Mohair beaters
Reviews