Udu - Crocodile Green, stand included (shipped within 14 days)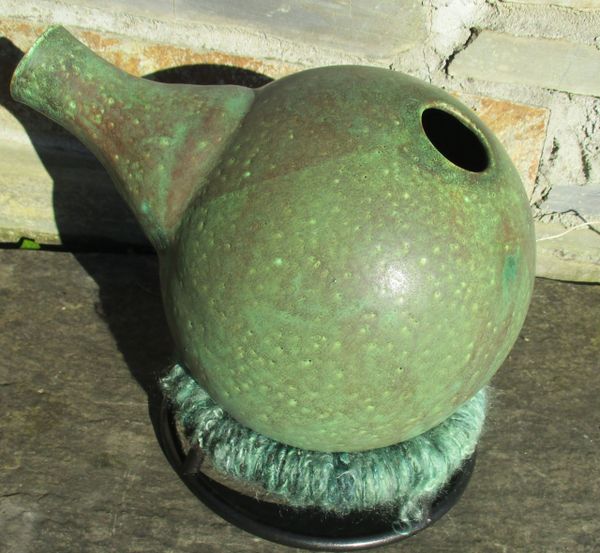 Udu - Crocodile Green, stand included (shipped within 14 days)
This Udu is 100% hand made in the Tamar valley. Its dimensions give optimum air rotation allowing for a variety of deep air powered sound and sweet high tones by forming each Udu to a precise thickness of clay. A must for any percussionist !!!

Available in a variety of colours each Udu gives the same highest quality sound with an ethical production process.
Our Udus come with a stand made from mohair and coloured to match your Udu.

Reviews