Udu drum - Crocodile Green - easy play (shipped within 14 days)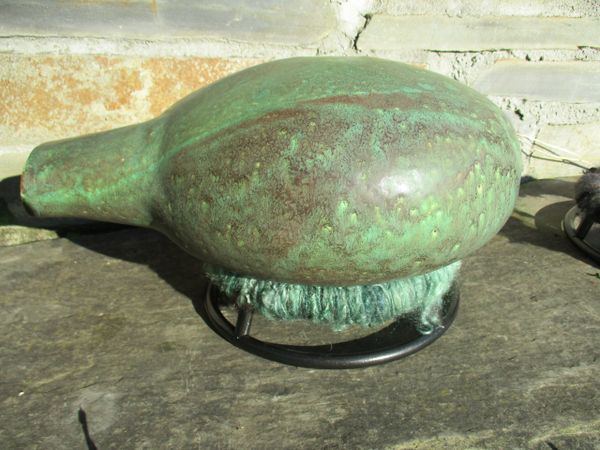 Udu drum - Crocodile Green - easy play (shipped within 14 days)
A sound sample is available below the description. If you have any questions about any of our instruments don't hesitate to contact us.
This hand crafted Udu drum is made in our pottery on the banks of the Tamar river. This clay Udu drum provides a wholesome deep bass as the air gets thrown out of the neck combined with a delicate variation of slap around the rest of the body of the instrument. These instruments are extremely moreish and you will find yourself formulating different rhythmical patters for hours.

A must for any percussionist or anyone interested in creating beautiful sounds.
Reviews